Luxembourg Airport Selects ICON to Deploy Advanced Technology Solution
05-12-2016
Following a competitive international tender process, ICON has been selected as a key strategic supplier to deploy a number of web-applications for Luxembourg's main airport. The airport has a capacity of 3 million passengers and is ranked as Europe's fifth-busiest in terms of cargo tonnage.
The project is a complete digital transformation that will provide a personalized user experience to customers. A mobile application is also in development which will ensure a seamless user-journey across all devices.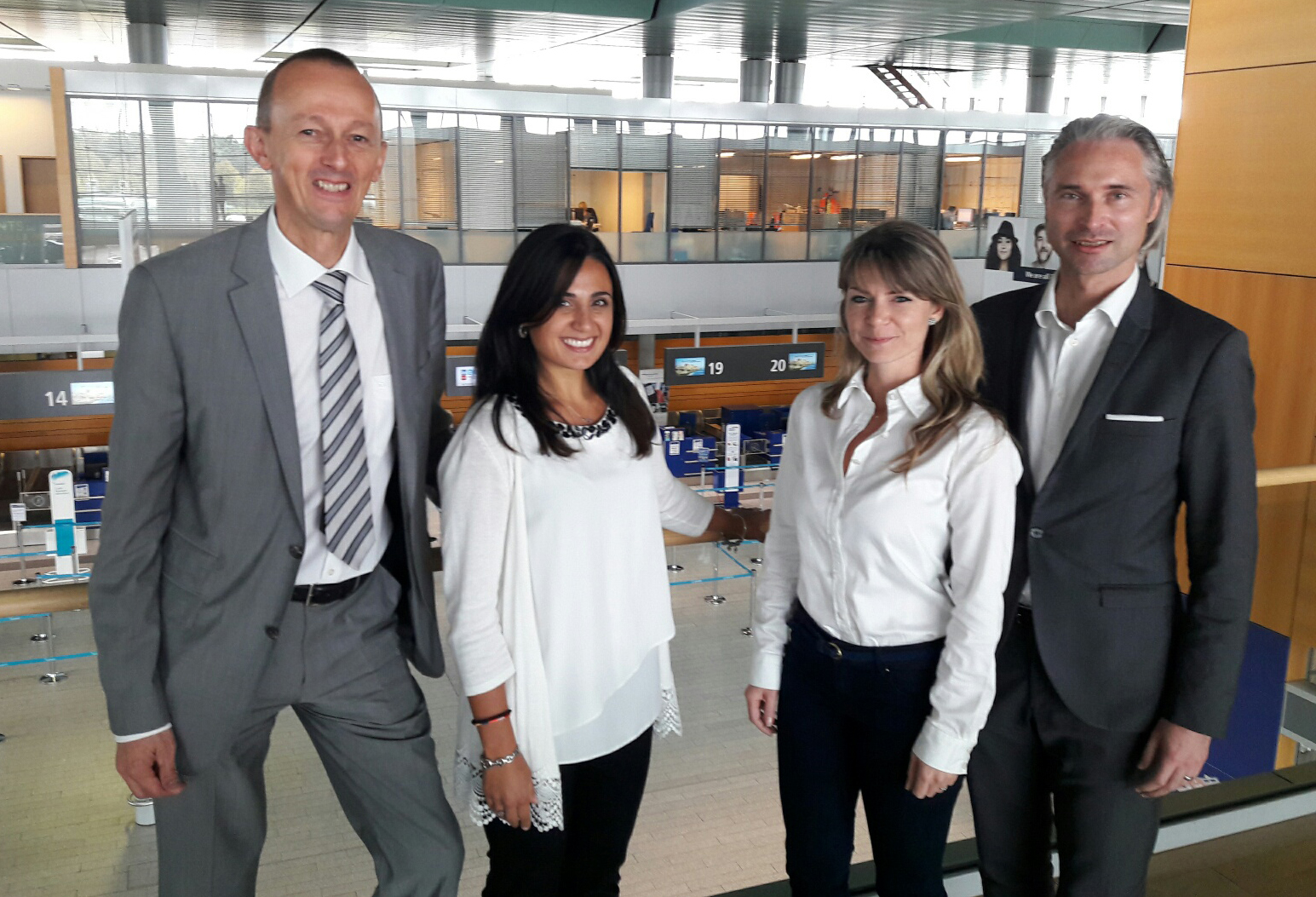 From left to right: Mr. Johan Vanneste, President and CEO of Lux Airport, Ms. Ambra Cristaldi, Business Analyst at ICON, Ms. Christine Falzon, Senior Business Development Consultant at ICON and Mr. René Steinhaus, Commercial Director at Lux Airport.
By leveraging Big Data techniques, ICON will make it possible for Luxembourg Airport to offer timely, relevant and personalized information to the user based on micro-location, profile and activity. This superior digital experience is provided through a bespoke technical platform which promotes the brand identity of the airport and offers services that are welcoming and useful.
With knowledge of the aviation and travel industry, ICON has greeted the opportunity to work closely with Luxembourg's main airport to facilitate its growth on digital platforms.
Commenting on the project, Dr. Gege Gatt, director at ICON stated: "We're extremely privileged to be working on this assignment for one of Europe's best airports. Luxembourg Airport turned to ICON to achieve true competitive advantage and accelerate the speed and agility of its digital growth". ICON's director also stated: "ICON's deliverables are technologies that relentlessly help reshape the Airport's differentiation and performance. Embracing the strategic importance of the web and viewing it as a crucial competitive advantage is undoubtedly a key to the success that has been achieved by Luxembourg's Airport in recent years".
Throughout the project ICON is offering integrated solutions that are based on in-depth research of the latest digital trends within the aviation sector. Comprehensive analysis of the current website and user-research have already been undertaken.
A great deal of focus has been placed on the user-experience and the new, fully responsive portal which will offer innovative features such as an updated arrivals and departures widget, a flight radar to track any flight, interactive maps of the airport expediting user paths and real-time parking management including the option to pre-book parking spaces. A mobile application will extend this functionality to an increasingly 'on the go' audience which will benefit from free, fast broadband wifi within the Airport premises. Digital marketing initiatives have been undertaken to optimize the new site's content while creating a friendly tone of voice, in line with Luxembourg's brand image.
Airports are increasingly challenged to improve travellers' experience and provide innovative solutions to support today's age of 'connected travellers'. Once this solution is deployed in early 2017, travellers arriving and departing from Luxembourg Airport will be able to plan their trips better, decide on the best method to get to the airport and optimise their time while they're at the airport, whether it's enjoying a delicious lunch or buying presents for their loved ones. This innovative end-to-end digital solution will give visitors an excellent experience that extends beyond the airport terminal.
Get in touch with ICON today and find out how we can help your business grow.