ICON achieves SCRUM Master Certification
25-11-2015
IT businesses are only as good as their employees, and ICON's highly trained personnel continually improve themselves. ICON has recently embarked on the Scrum Master certification process.  This system  is used by companies like Yahoo!, Cisco, and the BBC.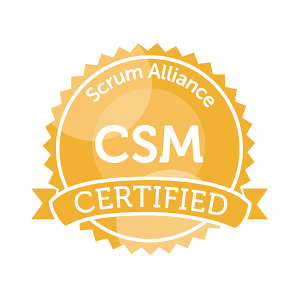 Its name derives from a rugby term, which describes the moment when players huddle and discuss tactics. Scrum Masters behave similarly. They captain software development projects by ensuring overall efficiency and responsibility. Additionally, Scrum teams consult at set times and keep clients informed from start to finish. The final product is therefore delivered with maximum transparency and speed.
In contrast, traditional or "waterfall" approaches are typically less streamlined because projects are done step by step. Team members have limited scope because they work within isolated sections. Even worse, if a client suddenly wants to change something, most systems are too inflexible to allow alterations. Scrum nips these problems in the bud by making tasks fluid.
If problems arise, team members can quickly address them during meetings or "daily scrums." While there are tenants that everyone must respect, the entire process allows much more communication for everyone—managers, developers, and stakeholders. Speaking recently about his own experience with the Scrum Master course, ICON's project manager Reuben Camilleri stated, "This certification will take full advantage of our talented teams and capabilities."
To learn more about how ICON can assist you and your business, please feel free to contact us for a meeting without any obligation.